Bringing together key disciplines for a team approach to total cardiovascular care.
Join our mailing list for updates
INTERNATIONAL
CONFERENCES
Multidisciplinary
Accredited Conferences
NCVH is an educational nonprofit foundation focused on multidisciplinary accredited conferences to advance the field of cardiovascular care using endovascular technologies, pharmacotherapy treatments, peripheral interventions and amputation prevention techniques. With a goal to empower healthcare providers with knowledge of head-to-toe vascular treatments, NCVH strives to promote interdisciplinary teamwork and collaboration to address the continuum of patient care.

Educational activities include an annual multi-day conference, fellows course and vein forum along with one-day regional meetings around the United States. Internationally, NCVH participates with focused educational sessions at various meetings in China and the United Arab Emirates. For a complete list of upcoming events, visit ncvh.org/meetings.
Earning CME, CNE, CE credit is easy, affordable (FREE to past NCVH attendees!), and can be done at y…
Read More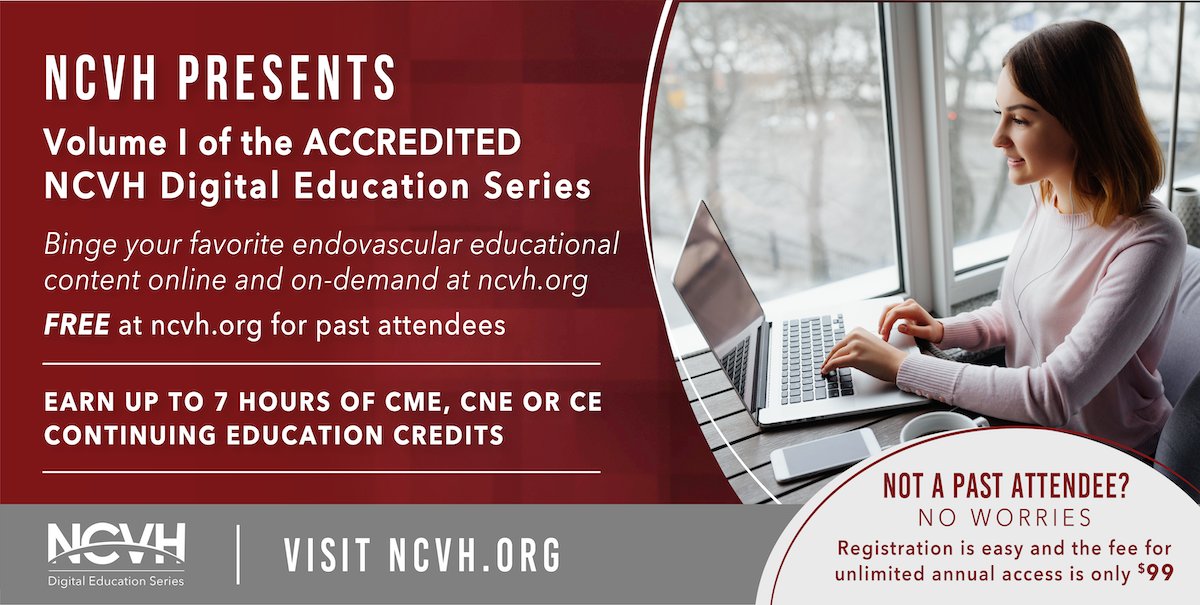 The latest and greatest breaking news in peripheral vascular disease is always showcased at this conference. This is my 20th NCVH, and it's really interesting to see how NCVH progresses and is a little better each year.

NCVH is one of the premier conferences in the country that is not aligned with any particular medical society. It provides unbiased, multidisciplinary representation of the highest-volume operators and luminaries in the field, with professional representation of the current and ongoing debates in the field of cardiac, vascular and structural heart diseases.

NCVH is one of THE best multidisciplinary, comprehensive vascular conferences there is out there. It is a must attend conference for any clinician that wants to engage in peripheral vascular disease treatment.

I was drawn to the course because of the fact that it was not just a interventional cardiology course but would have perspectives from all relevant specialties (IR, vascular surgery, IC) practicing within the PAD field.

I am at NCVH, along with my entire cath lab team, because NCVH has a message that needs to be spread. Patients still undergo amputation without knowing about limb salvage. Surgeons think it's a quick fix, but they don't understand the impact on the family unit, as this person now needs to be cared for 24 hours a day.

I learn more at NCVH than at all of the other conferences I attend, combined. NCVH ties my two specialties together, so I don't lose perspective.